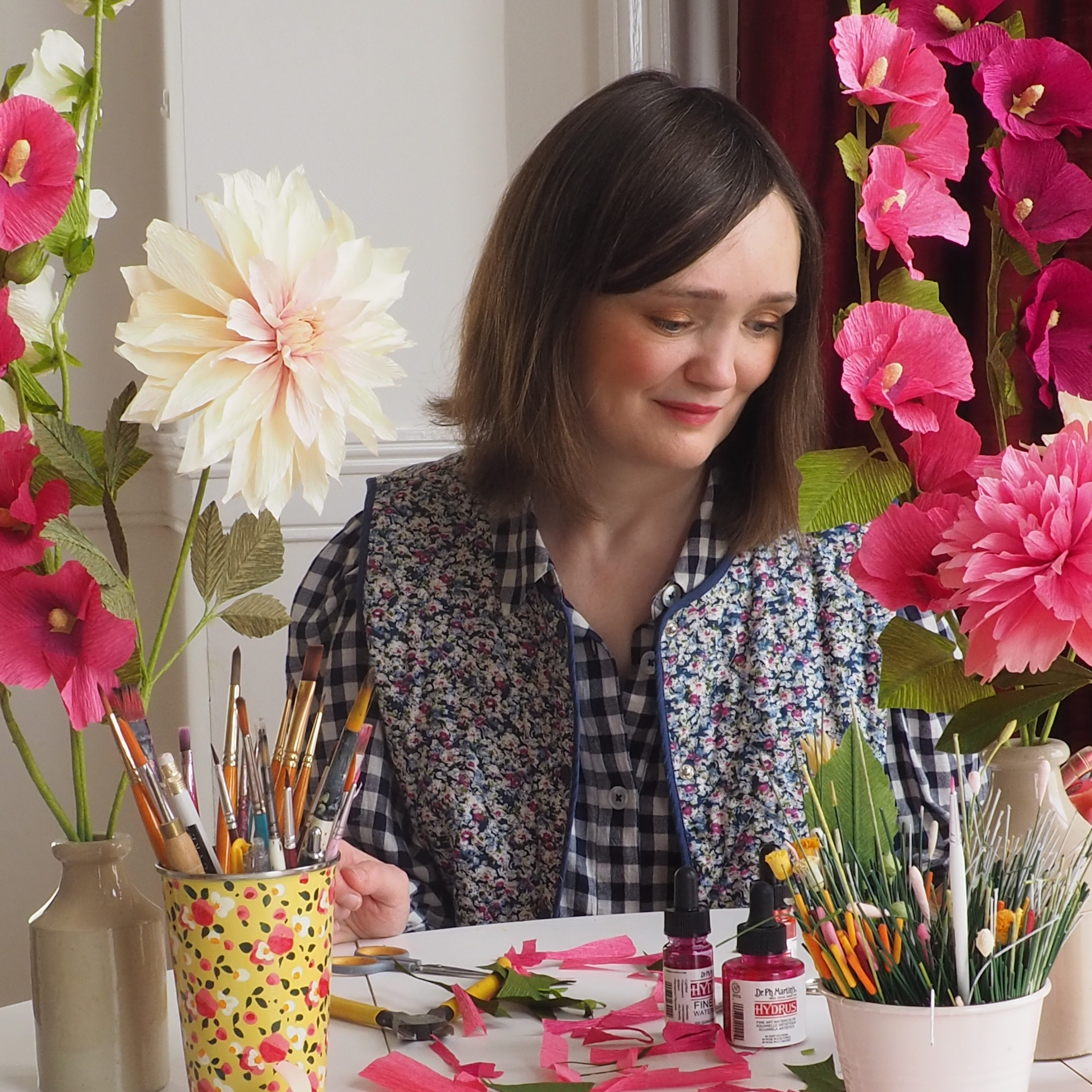 Susan Beech - A Petal Unfolds

Susan Beech is a paper artist who specialises in the making of crepe paper flowers. She founded her studio A Petal Unfolds in 2016, where she makes flowers to order alongside working on bespoke commissions and teaching workshops.
Each part of the flower is meticulously hand cut and shaped and the flowers are modelled closely from real life. Botanical books, photographs and publications are also used to help to create a realistic piece. Ink and paint is also used to achieve a realistic gradation of colour.
Over the years, Susan has made flowers for a variety of commissioned projects, with clients including The National Trust, Liberty London and the Financial Times.
A graduate of the University of Brighton in Fine Art Printmaking, Susan lives and works in Hove, East Sussex, UK. Her first book on how to make paper flowers was released in April with Pavilion Books/Harper Collins and contains 25 paper flower tutorials.
---
---

Susan Beech è un'artista della carta specializzata nella realizzazione di fiori di carta crespa. Ha fondato il suo studio A Petal Unfolds nel 2016, dove realizza fiori su ordinazione, oltre a lavorare su commissioni personalizzate e a tenere laboratori.
Ogni parte del fiore è meticolosamente tagliata e modellata a mano e i fiori sono modellati fedelmente dal vero. Per creare un pezzo realistico vengono utilizzati anche libri, fotografie e pubblicazioni botaniche. Per ottenere una gradazione di colore realistica si utilizzano anche inchiostro e vernice.
Nel corso degli anni, Susan ha realizzato fiori per una serie di progetti su commissione, con clienti quali il National Trust, Liberty London e il Financial Times.
Laureata all'Università di Brighton in Fine Art Printmaking, Susan vive e lavora a Hove, East Sussex, Regno Unito. Il suo primo libro su come realizzare fiori di carta è stato pubblicato in aprile da Pavilion Books/Harper Collins e contiene 25 tutorial sui fiori di carta.
---
Artwork